Belle Isle Christian Preschool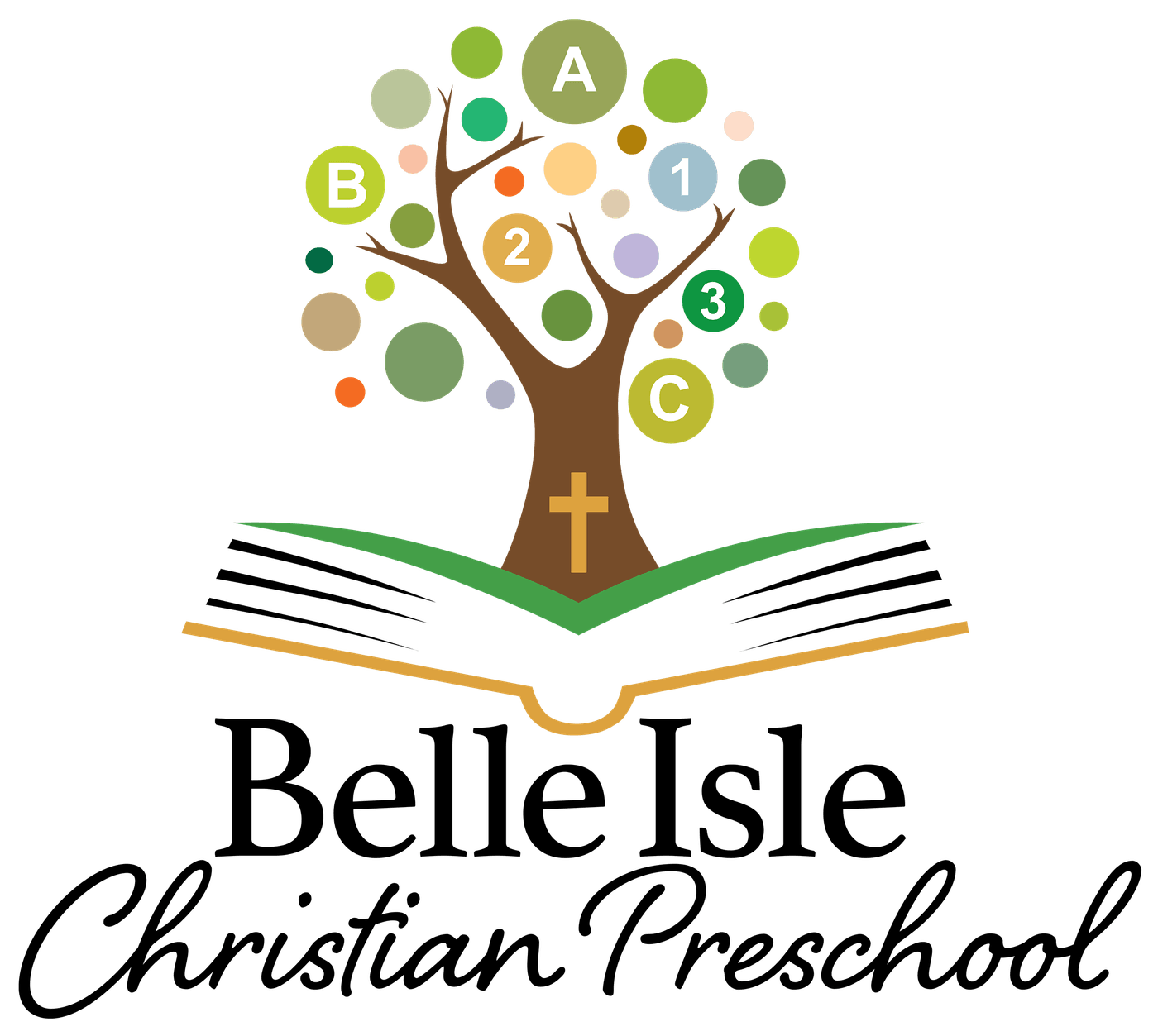 Belle Isle Christian preschool is a ministry of Belle Isle Community Church. We offer programs for children ages 6 weeks to 4 years old (VPK). Our hours of operation are from 7am to 4:30pm, preschool only hours run from 8am to 2pm, Monday through Friday.
We follow Orange County Public School's calendar and offer camp on school holidays (i.e. teacher work days, spring break etc...). We are closed on National holidays. Our Summer Camps are during most weeks in the summer and serve children ages 6 weeks to 5 years old.
Our Mission Statement
Belle Isle Christian Preschool is committed to providing a loving and Christ-centered environment where children can learn through play. We believe in encouraging creativity and building healthy relationships.
Our Favorite Verse

What Your Child Will Learn
AT BELLE ISLE CHRISTIAN PRESCHOOL, YOUR CHILD WILL PARTICIPATE IN A VARIETY OF LEARNING ACTIVITIES DURING THEIR TIME AT SCHOOL, SUCH AS:
Spiritual Growth: Students attend chapel and sing interactive praises to God as well as enjoy a Bible lesson each week.
Music and Movement: Students participate in a weekly class to learn to respond rhythmically to music, begin to recognize spacial awareness, and much more.
Arts & Crafts: Students work with paints, crayons, play dough, blocks, and other manipulative activities.
Reading/Language Development: Students are taught to become familiar with the alphabet and phonetic sounds; They will also work with numbers, colors, shapes, etc.
Storytelling: Students enjoy books, finger plays, and other methods of story telling.
Social Skills: Students learn to share, take turns, plan, work, and play with others.
Motor Skill Development: Students run, jump, climb, ride bikes and other gross motor development activities.
Abstract Cognitive Development: Students participate in pretend play and are allowed to let their imaginations run free.
Good hygiene: Acquire good health and cleanliness habits.
We use Wee Learn curriculum throughout our school, along with Handwriting Without Tears in our VPK classroom. Wee Learn is a hands on, activity based, biblical curriculum. We feel that is important that your child is learning while in our care.
Get Connected
Call us! (407)605-KIDS (5437)