There's always something happening at Belle Isle Community Church for you and your family. We've highlighted a few events that you won't want to miss.
---
WEEK AT A GLANCE
Sunday
9:00am: Faithbuilders Sunday School Class - Room 212
9:00am: Vineyard Sunday School - Parlor
10:00am: Coffee & Donuts - Fellowship Hall
10:30am: Worship Service - Sanctuary
7:00pm: Young Adults - Room 226
Tuesday
10:00am: Hanging of the Greens - Facility-Wide
7:30pm: Band of Brothers Men's Bible Study - Fellowship Hall
Wednesday
6:30pm: Takeover Youth Ministry - Room 226
Thursday
7:00pm: Choir Rehearsal - Parlor
---
Vineyard Sunday school | Sundays @ 9am
Join us for a time of fellowship, worship, exhortation, and study of God's word every Sunday at 9am in the Parlor!
Faithbuilders Sunday School | Sundays @ 9am
Join us for a time of fellowship, study, and faith-building every Sunday in Room 212!
Band of Brothers Men's Bible Study | Tuesday nights at 7:30pm
Connect and grow together with other men in the Fellowship Hall as we study the curriculum from Man Alive, by Pat Morley. Light refreshments will be served.
---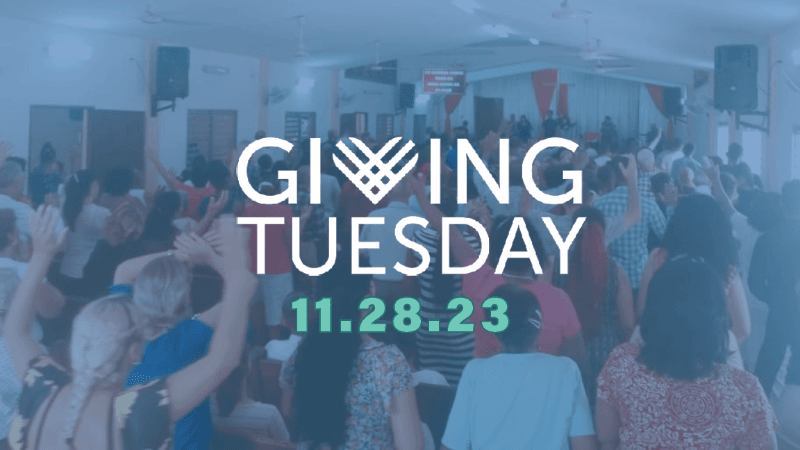 #GivingTuesday
November 28th
As the holiday season approaches, we are thrilled to announce Belle Isle Community Church's participation in Giving Tuesday—a global day of generosity! This year, on November 28th, we invite you to join us in spreading the spirit of generosity and gratitude.
We are focusing our efforts on supporting our sister church in Cuba, Iglesia Metodista Las Tunas. While the church is thriving, it faces significant economic challenges, with many community members living on just $20/month. Your generosity can make a meaningful impact by helping us expand and enhance the church property, enabling us to better serve a growing congregation and provide vital programs that further the message of hope.
Watch out for us to post a link on BICC's social media platforms on 11/28 to make a donation directly in support of Iglesia Metodista Las Tunas. Your contribution will play a crucial role in creating a positive impact and fostering a sense of community across borders.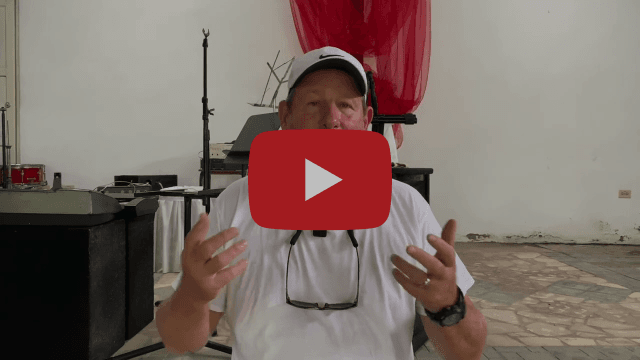 ---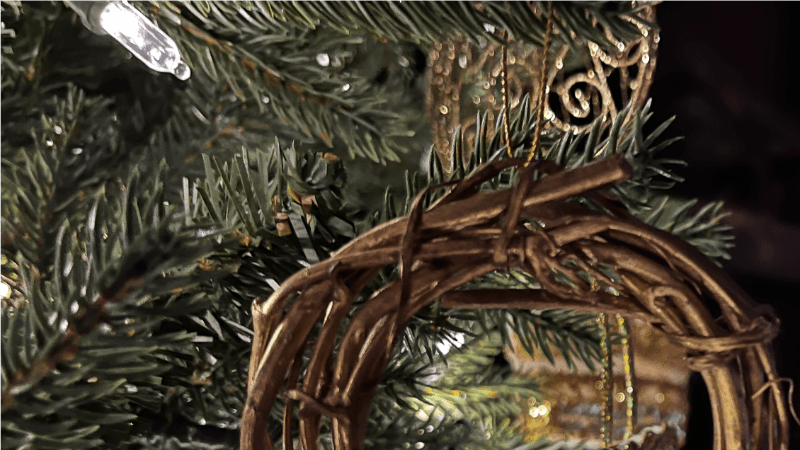 Hanging of the Greens
Tuesday November 28th, starting at 10am
Come join the tradition of "sprucing" up the church as we prepare for the Advent season! The greens help to reflect our joy and symbolize the unchanging nature of God, reminding us of the everlasting life we find through Christ. We appreciate the help and will provide lunch.
---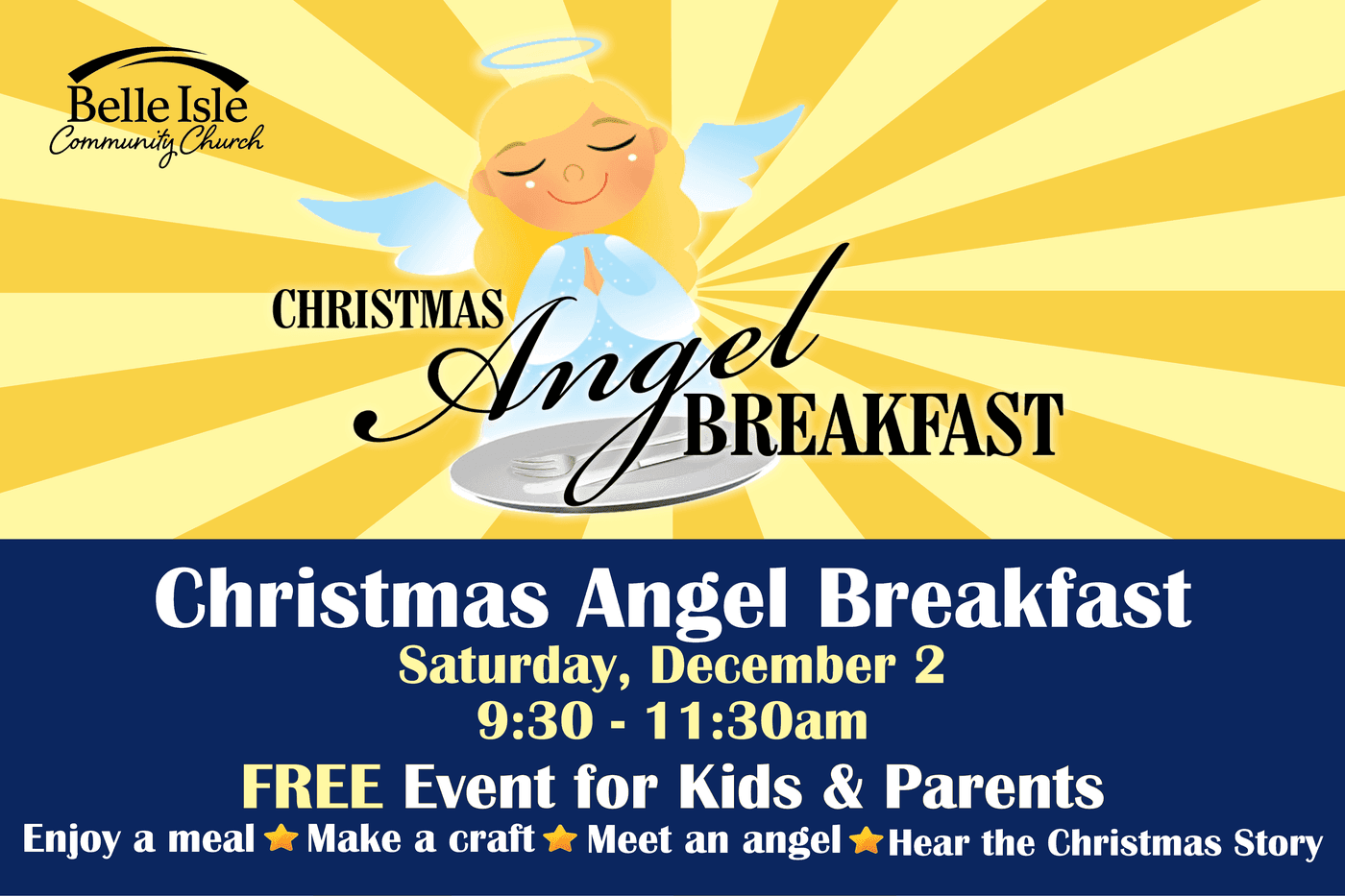 Christmas Angel Breakfast
Saturday, December 2nd
Hey Kids! You and your parents are invited to the Christmas Angel Breakfast on Saturday, December 2nd. Bring a friend, meet an angel, make a craft and hear the story of Christmas!
This is a FREE Event for children and their families.
Event: 9:30am - 11:30am (Breakfast served until 11:00am)
For more information, please visit our website HERE.
Many Helpers Needed:
We need a lot of friendly smiles to help make this a successful event. Please sign up on the website HERE.
---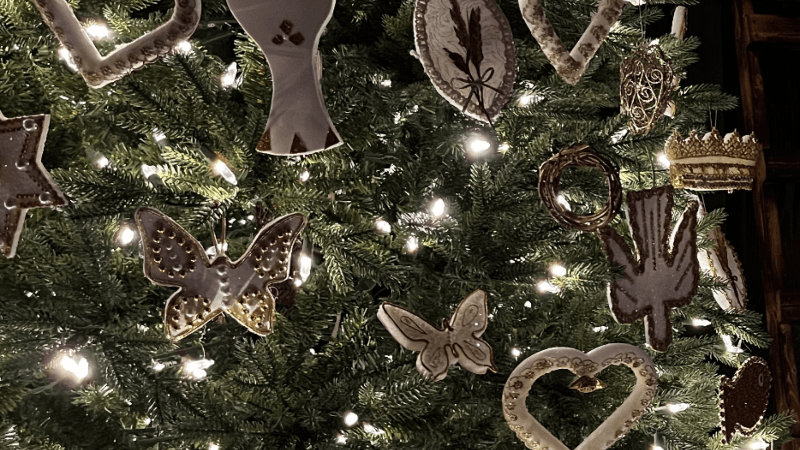 Angel Tree
Now through December 3rd
Bless a child with a gift card. Our annual Christmas Angel Tree benefits the Florida United Methodist Children's Home, caring for over 500 children, many who have been abused, abandoned, or neglected. The gift cards are used to buy each child a present, fulfill future needs, and pay for special outings.
Stop by the Angel Tree located in the Church hallway near the Parlor. Choose an angel card, attach a gift card and receipt, and return it to the Church Office or the Welcome Kiosk by December 3rd to ensure delivery by Christmas.
---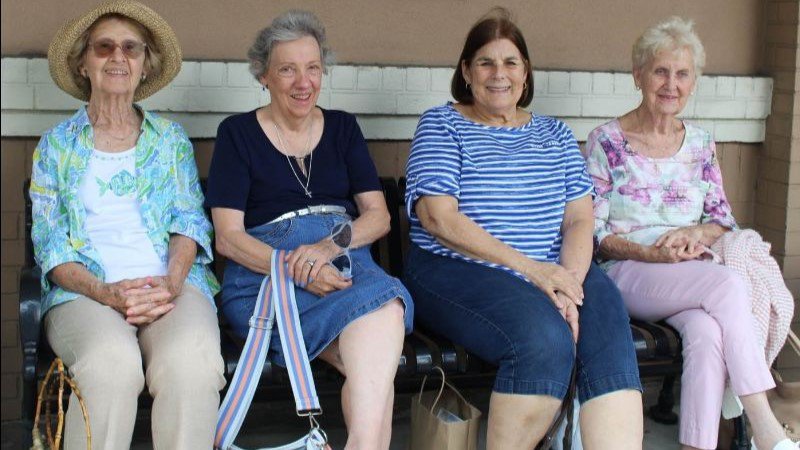 Seniors on the Go
December 7th
Join us for our annual trip to Der Dutchman Restaurant & Shop in Sarasota, Thursday, 9:00am-4:00pm. $30 for bus, buffet and gratuity collected when boarding the bus. RSVP at Signup Table or call John Frey (407) 719-1534 by December 4th.
---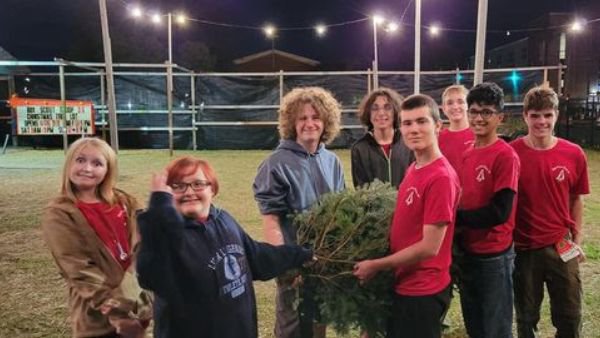 Boy Scout Christmas Tree Lot
Open Now
Celebrate the season with a live tree from our Scouting BSA Troop 36 Christmas tree lot, located across the street from the church. The lot will be open the day after Thanksgiving at 9:00am.
Your support helps develop tomorrow's leaders by funding the troop's year-round activities, including summer camp.
Open November 24th - December 9th (or until all trees are sold).
Hours:
Saturdays: 9:00am - 9:00pm
Sundays: 1:00pm - 8:00pm
Weekdays: 5:00pm - 9:00pm
---
100 Names of God
Book Available
Discover dozens of names for God and find new reasons to worship, trust and praise Him. Stop by the Welcome Center kiosk in the Lobby to purchase this daily devotional. The cost is $10.
---
Kids Ministry
Street Eats Bags Now Available
Street Eats is an ongoing ministry to assist homeless individuals in our community. Street Eats bags are available Sunday mornings in the Lobby. Carry the non-perishable food bag in your car and as you encounter a homeless person, you can give them a bag. Church members donate items and our Kids Ministry takes the donated supplies and assembles the bags. Please consider donating any of the following:
Bottles of Water or Gatorade
Fruit cups – individual sized
Granola or Cereal Bars
Packs of Gum
Hand Wipes - individually wrapped
Meat Sticks, Vienna Sausages, or other types of non-perishable protein
---
Subscribe to our newsletter and follow us on social media to stay up-to-date and get connected.