We're glad you're part of our PC Kids family!
Find out more about the summer camp below
Kids Summer Day Camp | June 26 - 30
Camp Theme: SPY KIDS
All elementary children, uprising kindergarten through completed 5th grade, are invited to join us for Kids Summer Day Camp. We will have a fun filled, action packed week. Activities each day will include a "Morning of Praise", arts and crafts, Hands-on Bible, recreation, snack and a Water Funday.
For more information download the information brochure and camp registration form., You can also send an email to kids@belleislecc.org
Register no later than June 19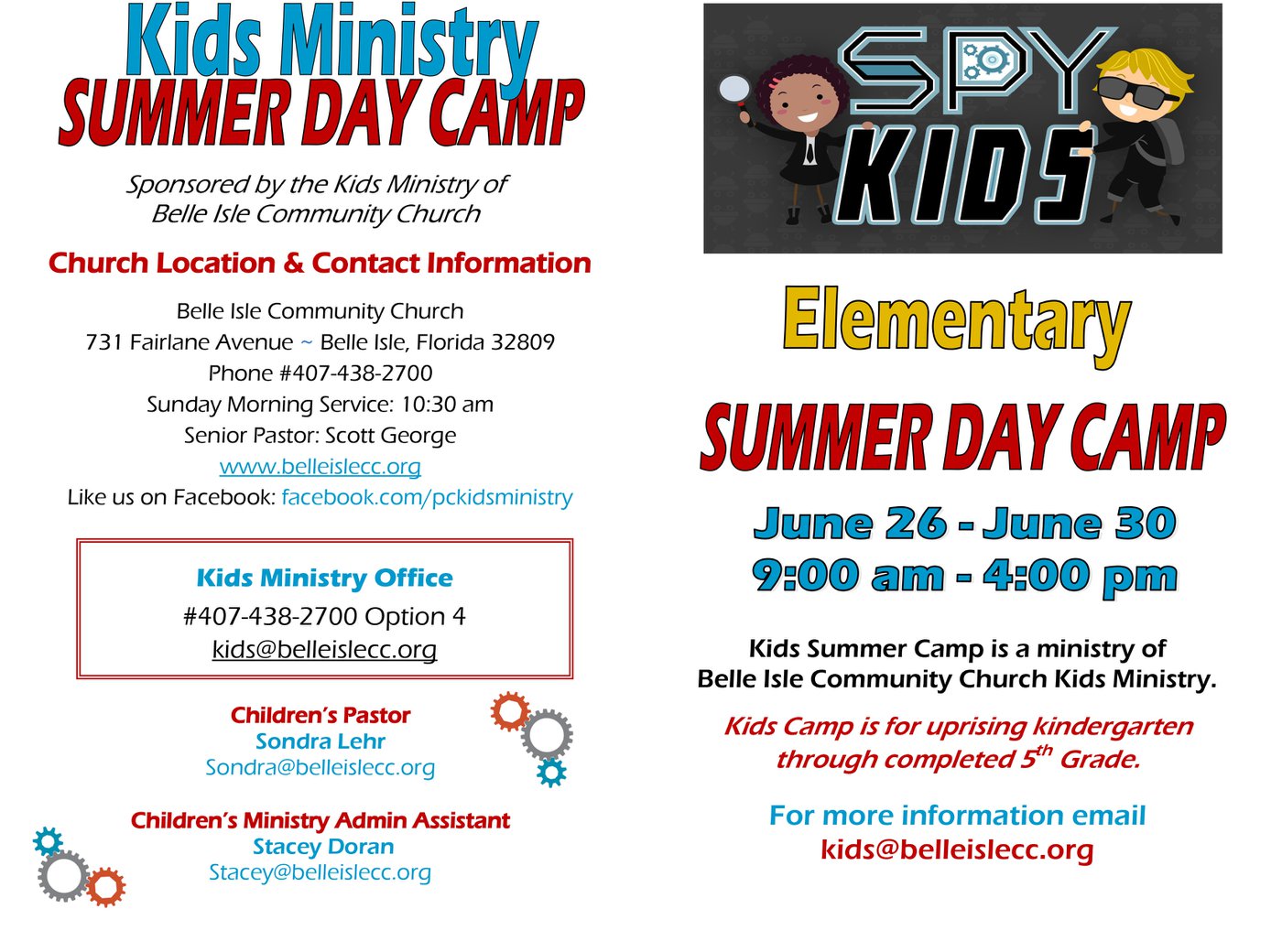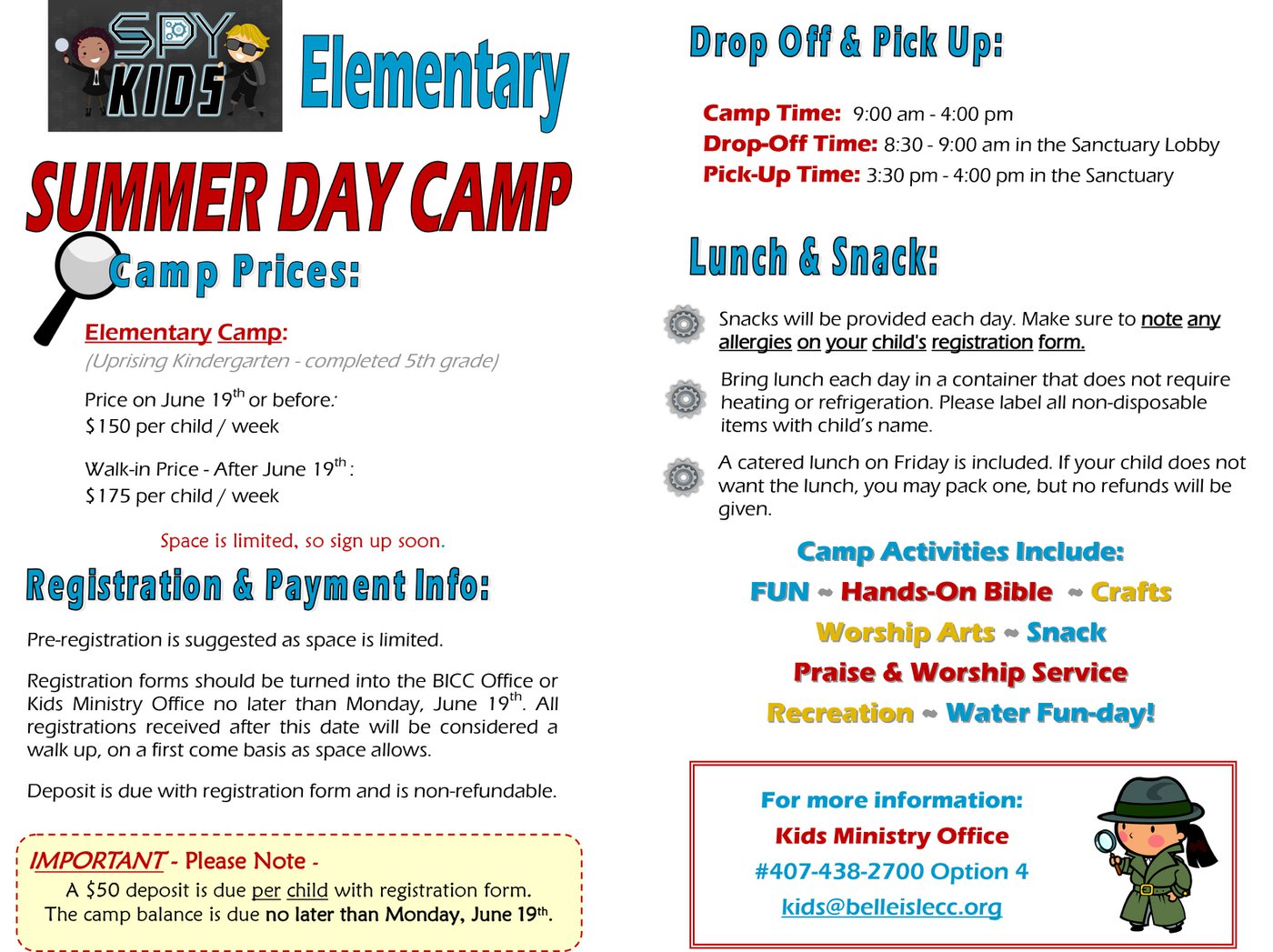 Here is a preview of the camp registration form. To download, click the button below!